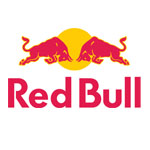 Student Marketeer (Πάτρα)
Red Bull - Νομός Αχαΐας - Πωλητές - Προωθητές Προϊόντων (promoters) - Merchandisers
SEND us your CV through the application button mentioning the code SMXEPATRA in the title.

PURPOSE OF THIS JOB

Our Red Bull Student Marketeers are responsible for driving the brand image and product understanding on their campus and in their region. Their goal is to reach new consumers, excite university students, increase sales and manage the Red Bull brand at their campus. This includes direct contact with consumers and customers, inviting product trial, in addition to working at Red Bull events to ensure an unforgettable brand experience for consumers.
RESPONSIBILITIES
BRAND & PRODUCT AMBASSADOR
Represent the brand in a premium way and grow the user base through everyday interactions with consumers or customers such as product sampling, innovative campus activities and social media brand engagement. Create a strong network with key local individuals.
EXECUTIONAL EXCELLENCE
Deliver executional excellence with emphasis in detail through regular face-to-face collaboration and online interaction.
SALES EXPERT
Collaborate with sales to open new distribution points within your university campus and beyond and make Red Bull available and visible, leveraging relevant Red Bull assets 
EXPERIENCE
1. College student enrolled up to the 5th Semester in a university located in  Patra.
2. Current driver's license
3. Flexible working schedule
4. Excellent communication skills
5. Charismatic/energetic/positive/outgoing personality
6. Highly sociable with ability to relate with different people in many occasions
7. Thorough understanding of the university, city and region, including behind-the-scenes activities and hot-spots
8. Creative mindset and entrepreneurial spirit, with a high sense of responsibility and initiative
9. Desire to learn and apply a new skillset (marketing/negotiation/sales)
11. Connected with a variety of influential groups and individuals on campus
12. Passionate about the Red Bull brand and product
EDUCATION REQUIREMENTS
University enrollment 
LANGUAGE REQUIREMENTS
Fluency in English
https://jobs.redbull.com/gr-el/student-marketeer---patras-student-brand-manager-129015
Τελευταία τροποποίηση: Τετάρτη, 15 Σεπτεμβρίου 2021
Επισκέψεις: 695
Red Bull
59 – 61 Ag. Konstantinou Str (Building C), Athens, 15124
Inspired by functional drinks from the Far East, Dietrich Mateschitz founded Red Bull in 1987. He developed not only a new product category, but also a unique marketing concept: giving wings to people and ideas. In 1996, Red Bull landed in Greece through its distributor Mantis and started its operations in 1999 as Red Bull Hellas by taking the whole range of marketing activities. By the end of 2020, Red Bull employed 12,618 employees in 171 countries and sold 7,9 billion cans worldwide.
Τελευταία τροποποίηση: Τετάρτη, 15 Σεπτεμβρίου 2021
Επισκέψεις: 695